It is vindication for the young man who was told there was barely a market for normal theatre, never mind a long-running musical.
Two of the most successful musicals in Hong Kong have been
I Have a Date with Spring
(1992), which had repeated short runs, and
Cantopop star Jacky Cheung Hok-yau's
Snow. Wolf. Lake
, which ran for 42 shows from March 28, 1997.
"Hong Kong needs two to three long-run shows if we want to expand the theatrical market," says Chan. "We can't rely on one-off productions.
"You have to make people think of going to the theatre as available entertainment in the evenings, like going to the movies, not something you have to plan and buy tickets months before because it's only playing for a few nights. The show has to be waiting for you all year long."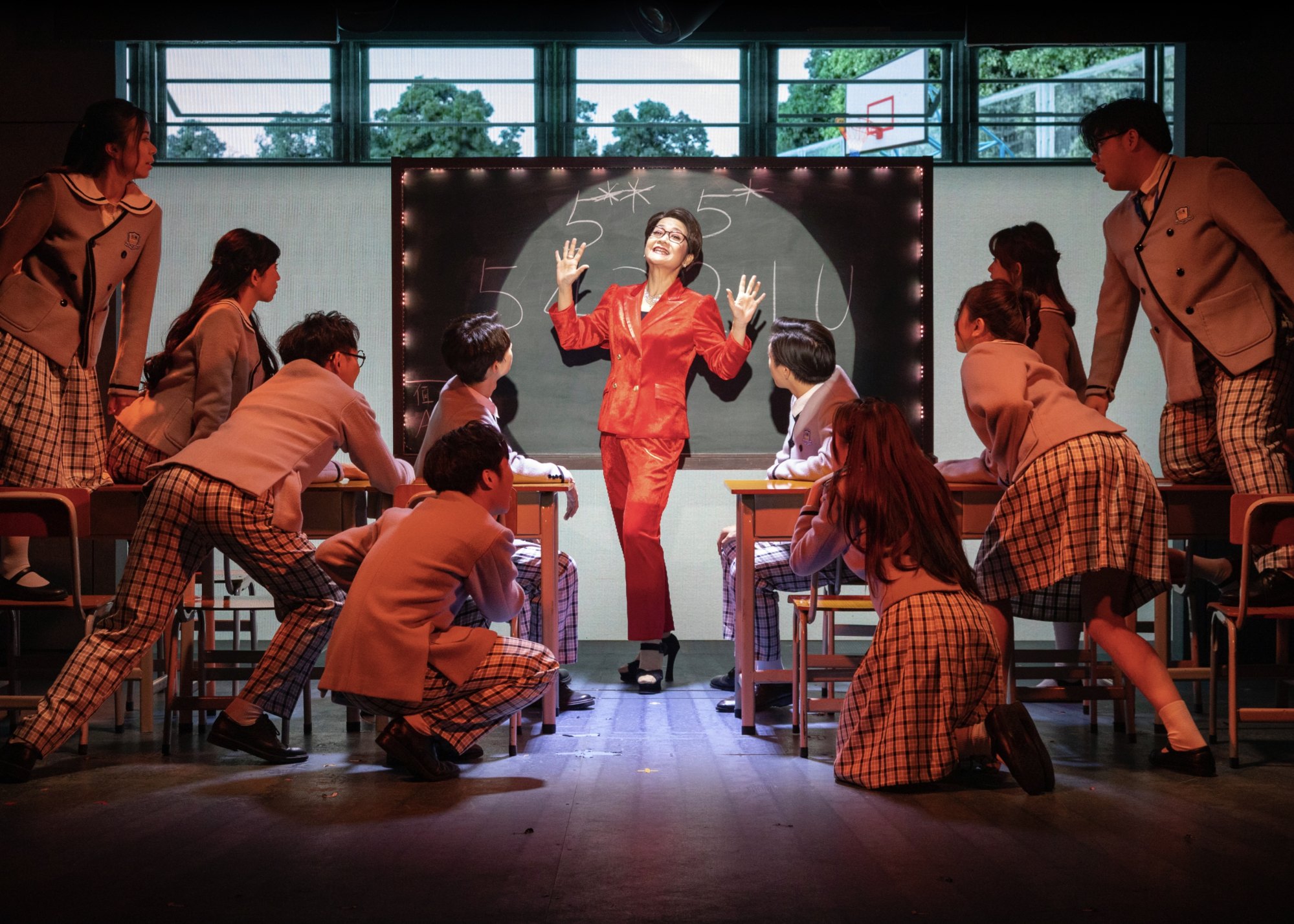 Our Journal of Springtime
tells the story of a group of Hong Kong students facing their crucial
Diploma of Secondary Education
(DSE) exams. They find themselves torn between their personal dreams and the harsh realities of life, grappling with the expectations placed upon them both by their parents and an ambitious principal who seeks to climb the ladder of success through the school's excellent DSE results.
In the show's theme song "I Have a Dream", the students sing of their dreams of being a songwriter, a footballer and even a dating coach, before being told by their parents to be more pragmatic and study for their exams.
The show has resonated deeply with its young audiences, parents and teachers alike, earning high praise for Chan's remarkable ability to portray the perspectives of all three demographics with equal thoughtfulness and maturity.
I remember thinking, 'Who is this young man who can write a script and lyrics with such insight?'

Lawrence Cheng Tan-shui
Hong Kong celebrities such as Liza Wang Ming-chun, Sally Yeh and
Sheren Tang Shui-man
have been spotted in the audience and schools are now busing classloads of students for shows.
Our Journal of Springtime may just be the bridge that Hong Kong needs to connect the youth to the older generations.
"I love talking to people and discovering what they're thinking, what their point of view is. We all have different experiences, so I step in and ask why," says Chan. "Sometimes I see students who are not happy about being made to come to the show by their teachers but by the end, they are enjoying themselves.
"There are a lot of messages aimed at young people but you can't beat them over the head; it has to be communicated in a subtle way."
Veteran producer Lawrence Cheng Tan-shui, who first watched another of Chan's musical productions, Fly Bao to the Moon, in 2017, remembers watching a preview of Our Journal of Springtime in 2019.
"It started with goosebumps and by the end I was crying," recalls Cheng, who has entrusted his popular The Yuppie Fantasia (1989) to Chan for a musical adaptation. "I…


Read More: He wants Hong Kong to fall in love with theatre and he's doing everything he can