At least a dozen people were injured after a Hong Kong coach mounted the pavement and hit the entrance of a funeral parlour on Saturday morning.
Police said the bus, which was driving along Java Road in North Point, had turned off the road and struck the main entrance of the Hong Kong Funeral Home at 10.52am.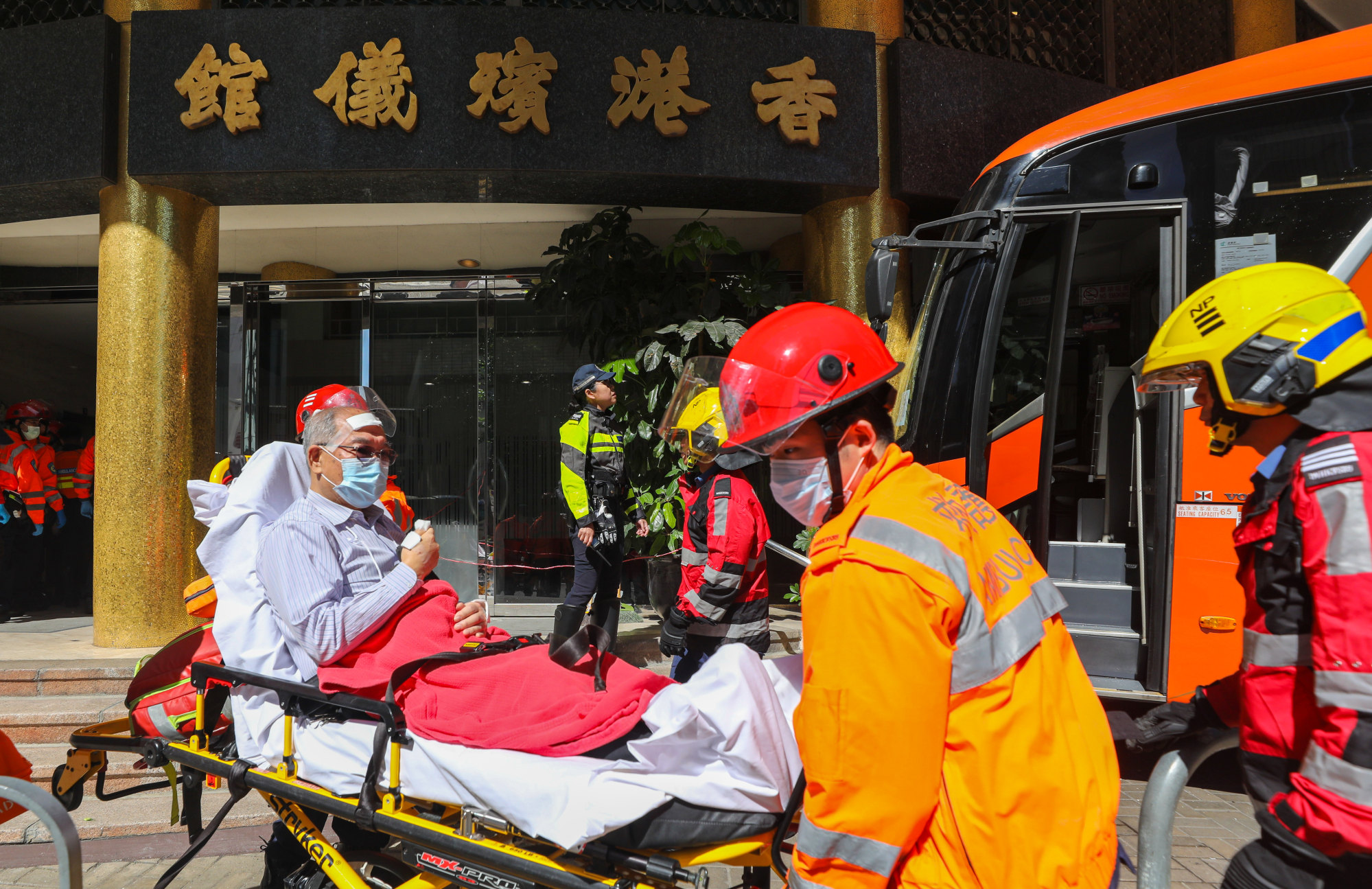 Four male and six female passengers, along two staff members at the facility, were injured. They suffered cuts mostly on their arms and legs, with one man injuring his head.


Read More: 12 people injured after Hong Kong coach mounts pavement, hits funeral parlour