Lo, who had previously indicated he would run for selection, abstained from voting at the meeting as he was one of the members being considered.
Among the eight recommended to compete in the election were incumbent district councillors, according to the chairman. Those councillors already swore an oath of allegiance to the city following Beijing's promulgation of the national security law three years ago.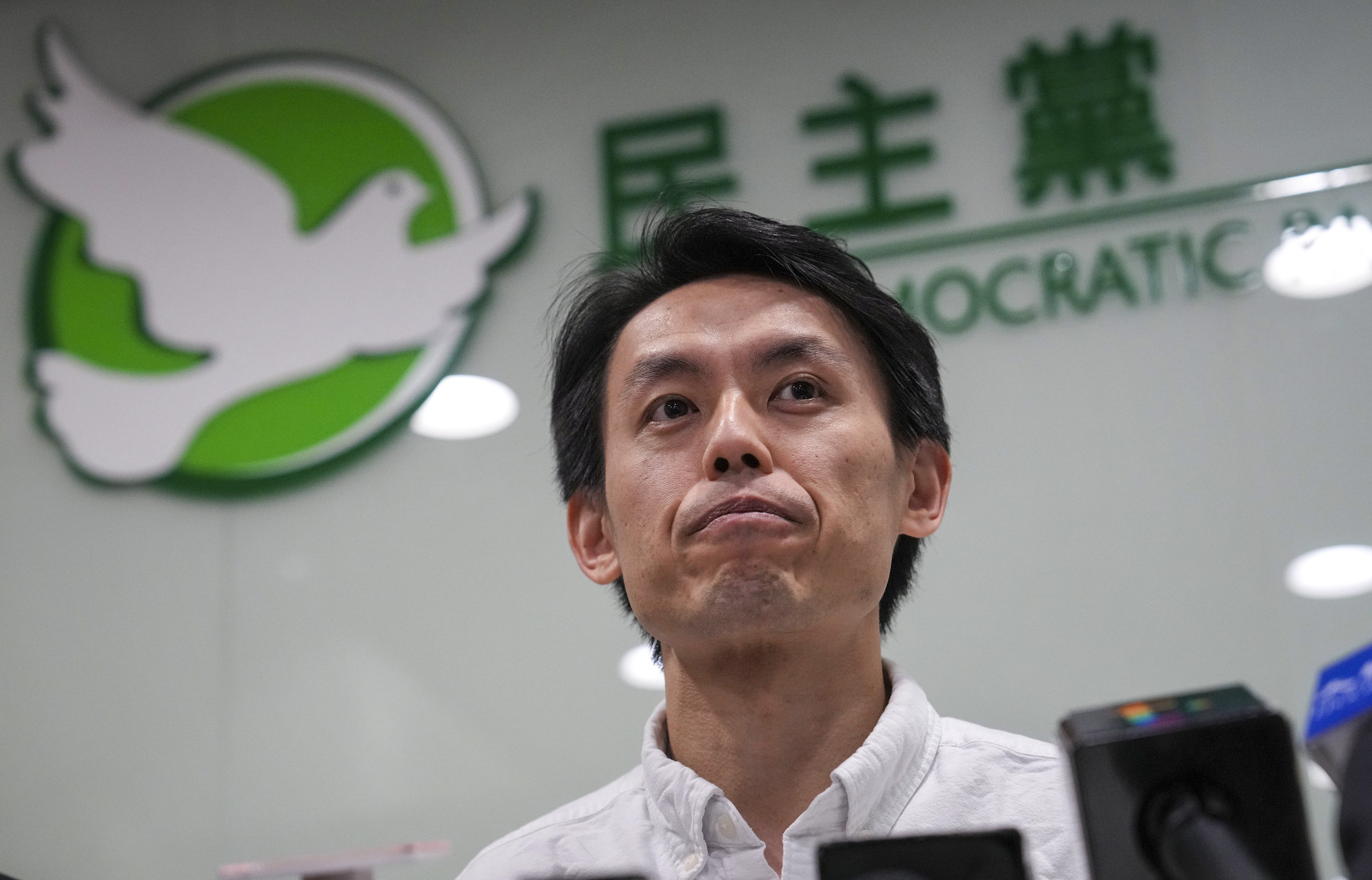 The hopefuls will have until October 30 to decide whether they wish to stand for election. Lo said the party would "spare no effort" to run in the poll even if some candidates were not able to secure enough nominations and pass the vetting stage.
The party previously held off fielding any candidates for the Legislative Council election in late 2021 after the system was overhauled to comply with the "patriots-only" policy direction.
While some hardliners from the pro-establishment camp had framed the decision as an attempt to resist Beijing, Lo said his party simply did not have time to grasp the fast-changing political landscape back in 2021 and subsequently make informed decisions.
"We can't have a clear idea what people actually think as they've refrained from openly talking about politics in the past two or three years," he said.
Lo said by taking part in the district council election, the party would be able to gauge to what extent people were still willing to participate in politics in the present environment.
The Democratic Party candidates competing this time around will face enhanced vetting measures after lawmakers in July backed district council reforms as a continuation of Beijing's overhaul of local electoral systems.
Under the new system, contenders must secure at least nine nominations from members of three municipal-level committees, which are packed with pro-Beijing figures, in each of Hong Kong's 18 districts and clear national security checks.
Lo on Wednesday said his party would first approach the "more liberal" committee members for nominations, adding the government was responsible for disclosing how such representatives could be reached to ensure fair access to those who controlled the selections.
The party faced an uphill battle after plans for a fundraiser earlier fell through when two venues, including a hotel managed by a major local property developer Wheelock, backed out at short notice.
Party chairman Lo hinted at the time that the venues had come under political pressure from the pro-Beijing camp. Speaking after the Wednesday meeting, Lo explained the decision by the party to field candidates for the coming election had not been affected by the fundraiser setback.
The hopefuls will also face stiff competition to secure district council spots as only 88 of 470 seats would be returned by popular vote.
The previous system saw more than 90 per cent of district council seats selected by direct election, helping the opposition bloc…


Read More: Hong Kong's Democratic Party endorses 8 hopefuls to run in first district